We are planning now for our February 14 E-Learning day! If you need computer lab access on that day, you will need to sign up now. Sign up sheets are being sent home and must be returned to school by Wednesday, February 5. Questions? Ask your teachers or building principals.
Reminder for RP Seniors: FAFSA Night is tomorrow (Jan. 21st) from 3:30pm - 7:00pm at the Parke County Learning Center (519 North Lincoln Road, Rockville IN)

School will be in session on our flex days: Monday, February 17 (make up day for November 12 weather closure); Thursday, March 19 (make up day for November 19 Red for Ed closure); Friday, March 20 (make up day for December 16 weather closure). Please update your calendars!

All Southwest Parke Schools are closed Tuesday, November 12 due weather related road conditions and such. Be safe today!

Southwest Parke Schools will operate on a 2-hour delay schedule Tuesday, November 12. Please be safe when traveling to school!

Please be advised that tonight the School Board will meet in Executive Session. An Executive Session is not a meeting open to the public.

The Southwest Parke Community School Corporation has issued an important statement that may be read on our school website under the "News" section. Thank you for taking the time to read it today.
The Southwest Parke School Board will meet in Special Session Thursday, October 3 at 7 PM to discuss the tentative contract with the Southwest Parke Education Association. The tentative contract may be viewed in the News section of the school website.

The Southwest Parke school board will meet tonight at 7 PM at the Corporation Office. The board will conduct hearings related to the 2020 budget and will conduct its regular meeting for September.

Current Cafeteria Participation rates: Montezuma - Breakfast 63%, Lunch 78%. Good job! Rosedale - Breakfast 42%, Lunch 61%. Let's increase these! Riverton Parke - Breakfast 18%, Lunch 55%. Let's increase these! Thanks for supporting our school cafeterias!

Time to eat!! Every student in Montezuma Elementary and Rosedale Elementary can eat breakfast and lunch for free! We need your help to increase and maintain participation so these programs can continue. Help us increase participation at Rosedale and Riverton Parke!
Safety first! SWP bus drivers are learning more about bus safety tonight. Thanks, Bus Drivers!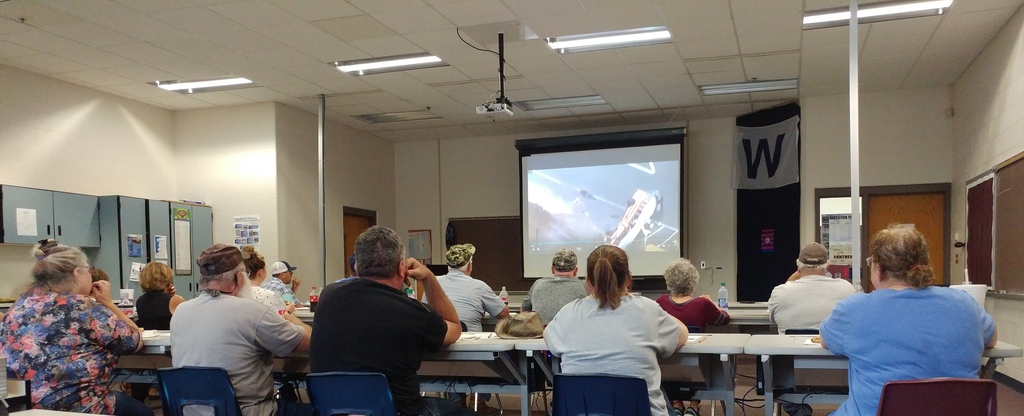 We have sold out of the chromebooks. Please check our website (
www.swparke.k12.in.us
) to keep up-to-date with what is happening in our corporation.
This is a reminder that we are selling our old Chromebooks for $25 from the corporation office. The sale will end September 6, 2019. If you would like to purchase a chromebook, please visit the office between 9 a.m. and 3 p.m. before September 6th.