Pictured are the Senior members of the Riverton Parke varsity boys basketball team prior to their final home game. Front row left to right Keaton Allen, Logan Harrison, Brandon Hazzard, and Garrett Lawson. Back row left to right: Alex Atkinson, Braydan Harkrider, Chance Mullinix, and BJ Hopton.
Pictured below are the Senior Riverton Parke cheerleaders: left to right: Emilee Hartzler, Ania Bangosand, and Kassidy Stone.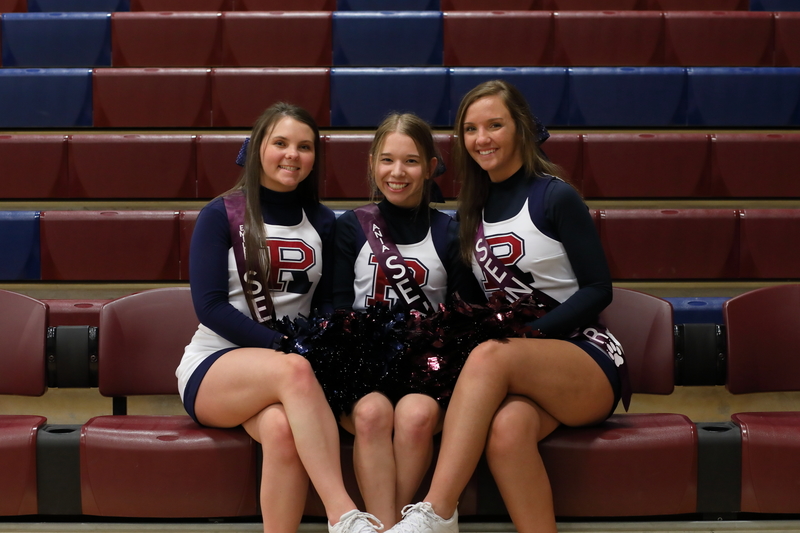 Riverton Parke Athletic Director Charlie Martin (left) presents PA announcer Charlie Jones (right) with an award at his final basketball game. Jones has been the voice of the Panthers for 26 years at Riverton Parke basketball, football, and softball events.