Tears of joy were seen and giggles of excitement were heard in the halls of Riverton Parke High School Monday morning when Addie Moeller and Emilee Hartzler each received a surprise visit from Indiana State University representatives and notified of their selection for a most prestigious award.
Both Moeller and Hartzler received the most prized scholarship awarded by Indiana State University: the President's Scholarship. The President's Scholarship is awarded to an elite group of 20 incoming freshmen, providing full in-state tuition and housing. Renewable for three years, this award has a value of more than $78,000.00. Moeller and Hartzler underwent an extensive application process and on-campus interviews before being chosen. They were handpicked based on their academic performance in high school and personal accomplishments.
Moeller and Hartzler will now be a part of the Honors College at ISU where they will attend leadership meetings, perform community service, and be given the opportunity to study abroad.
Moeller said, "I'm very excited to receive Indiana State University's President's Scholarship. I'm pleased to have been rewarded in numerous ways for working hard academically and in my community. I'm looking forward to being involved on ISU's campus and rushing a sorority. I plan to study nursing with a minor in psychology. After my post secondary education, I aspire to become a psychiatric nurse or a labor and delivery nurse. I'm looking forward to starting my career in Terre Haute and growing my family in the same city where I was born and raised."
Hartzler shared, "Words can not describe how grateful I am to receive Indiana State University's President's Scholarship. This has lifted a huge weight off of my shoulders and will help me continue to serve and guide others throughout the rest of my education and career. I plan to try out for the cheer team at ISU and rush a sorority, just as my mom did many years ago. I am excited to be involved in the many activities at ISU. While studying at ISU, I will be a part of the Pre-Law Program with a major in political science. In my career, I hope to be involved with agricultural law in marketing, distribution, and production."
Pictured are Emilee Hartzler and Addie Moeller.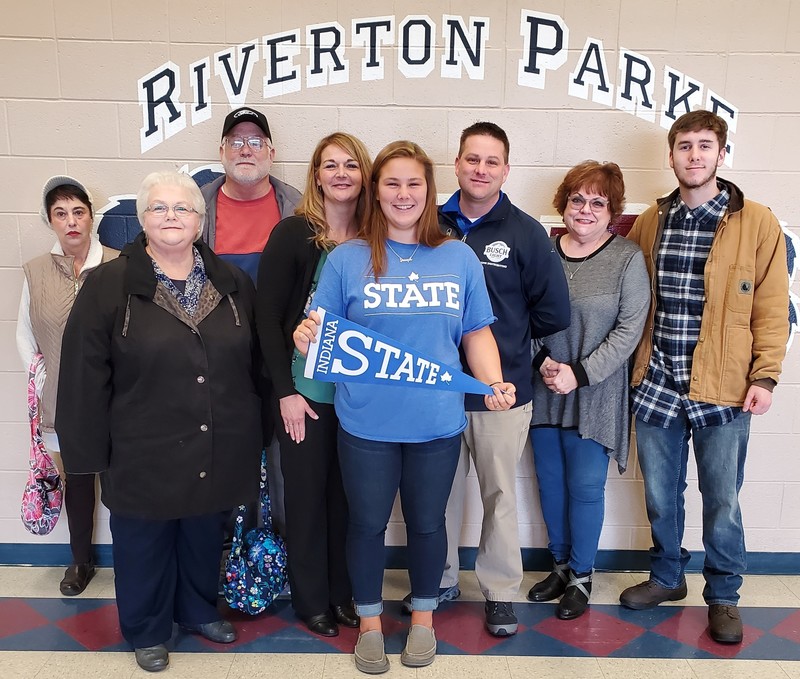 Addie Moeller's family is pictured, from left: Marilyn Moeller, grandmother, Liz Coons, grandmother, Mike Moeller, grandfather, Andrea Moeller, mother, Moeller, Michael Moeller, father, Julie Machango, aunt, and Joey Brown, friend.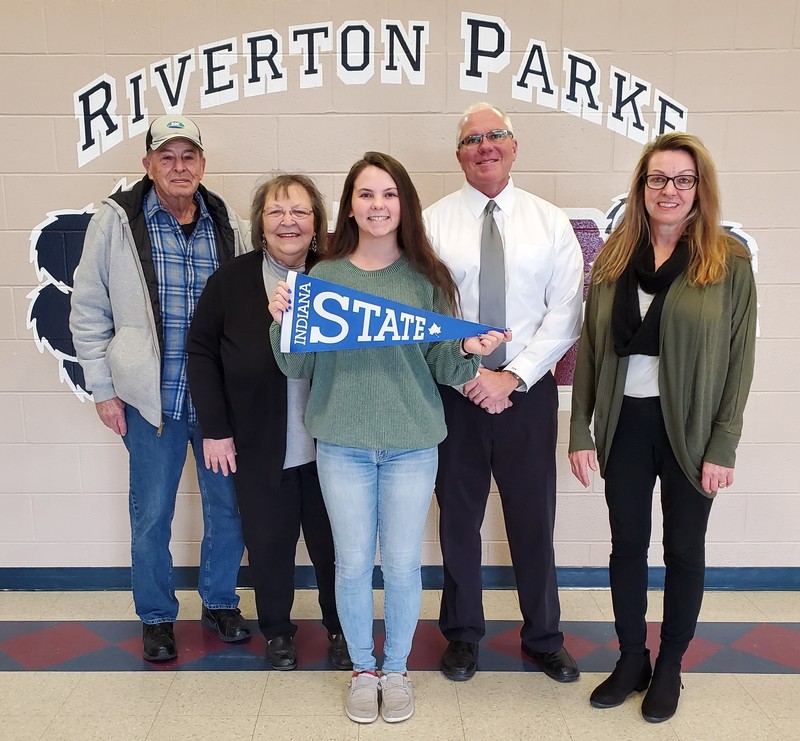 Emilee Hartzler's family is pictured, from left: Leonard Stultz, grandfather, Sharon Stultz, grandmother, Hartzler, Paul Hartzler, father, and Kelly Hartzler, mother.