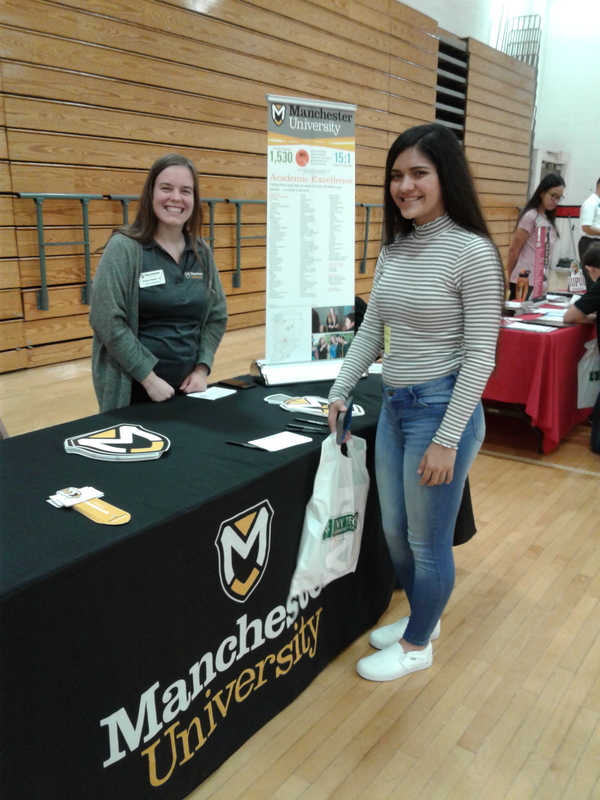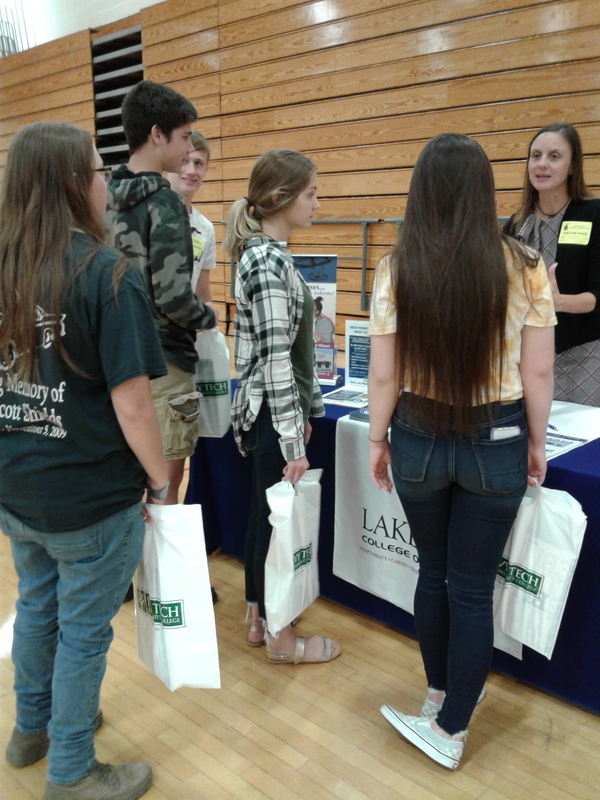 The Riverton Parke Jr.-Sr. High School JAG (Jobs for America's Graduates) students recently traveled to Terre Haute South High School to attend a college and job fair. Approximately forty colleges, unions, and military organizations set up tables and had representatives present for the students to dialogue with. The students were encouraged to interact with as many representatives as time allowed, and in which they had an interest in learning more information about. The RP JAG teacher is Kimberly Snodgrass.
Jobs for America's Graduates (JAG) is a state-based national non-profit organization. According to its website, JAG has helped over one million young people stay in school through graduation, pursue post-secondary education and secure quality entry-level jobs leading to career advancement opportunities.
JAG students attending were, from left (seated): Alexia Pharr, Sage Kinsey, Carmen Ingram, Jacob Bolenbaugh, and Robin Mathas. (Standing) Jaylyn Horne, Libby Koerner, William Cansdale, Kalvin Sowers, Jed Richey, Andrew Reynen, Brycen Richardson, Hunter Collings, Lucas Thomas, Lilly Sanders, and Abby Hoggatt. Others attending but not pictured were: Emillee Hartzler, Addy Moeller, Rebecca Allee, and Dalton Perkins.