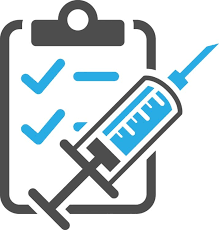 A Note From Nurse Marla
Lisa Harmon
Tuesday, December 01, 2020
Parents/guardians,
If you received a letter recently regarding your child's immunizations and would like for them to be seen on the Mobile Health Bus when they are at RP on Thursday 12/3/20, please contact Nurse Marla at the school. You can call her at 765-569-2045, or email at hasbrouckm@swparke.k12.in.us (The Mobile Health Bus is through Valley Professionals Community Health Center.)
The health bus will be here all day Thursday to help accommodate our students' getting caught up with their vaccinations. They do have some paperwork that would need to be completed, so please contact be sure to let Nurse Marla know so that she can get the paperwork to you/your child to be completed and returned to school by Thursday.
Thank you for your help!