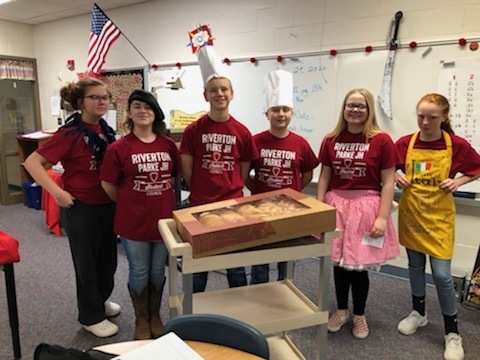 JH Student Council Delivers Doughnuts for "On a Roll"
Lisa Harmon
Thursday, January 30, 2020
This morning during advisory, Riverton Parke Jr. High Student Council members delivered doughnuts to students who were "On a Roll." Students are "On a Roll" when they have no grades of "F", and when their grades from one 9 weeks to the next have either stayed the same or improved in each class. Almost 40 students were recognized this morning!
Student Council members who helped deliver doughnuts this morning are, from left: Bridgett Adams, Sharon Brown, Charlie Belcher, Adam Collom, Hazelle Hill, and Alyssa Fleschner.